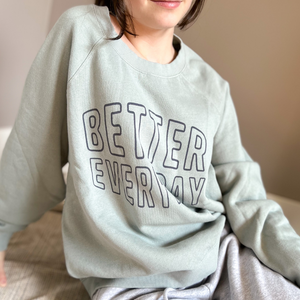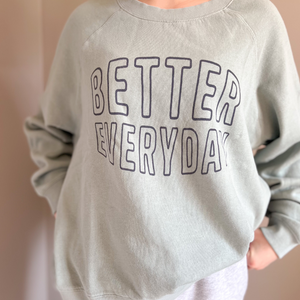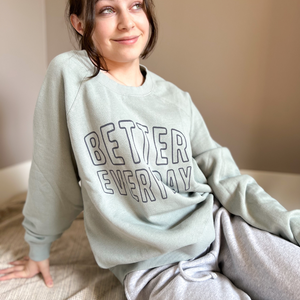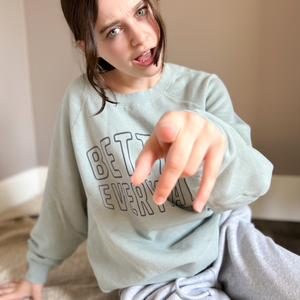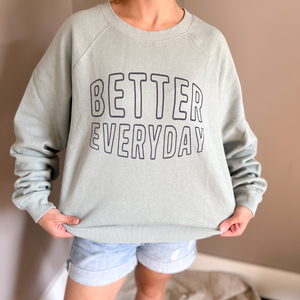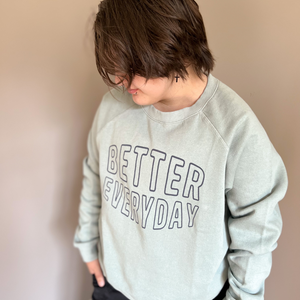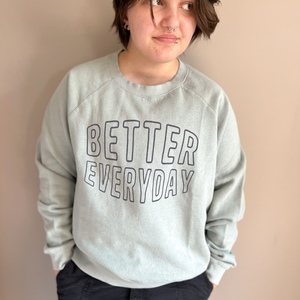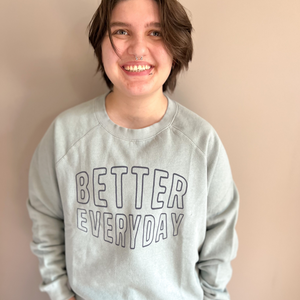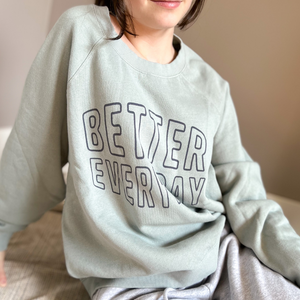 Better Everyday Pullover
Yah you are xo and the world is too because YOU ARE IN IT! This pullover is unbelievably soft. It's made with 100% organic cotton and the colour is a dream. 
Known Supply is a new company for us! But I feel in love with their mission and values and it was a no-brainer to bring them in. 
To learn more about this amazing company please click the link below. 
https://knownsupply.com/
All of us are wearing a size small. And we range in size. 
Payton is usually an XXS
DawnMarie is a small
Eddie wears a medium
We are all 5'1-5'2 and the pullover hits us at our waistline.