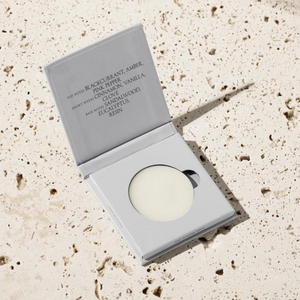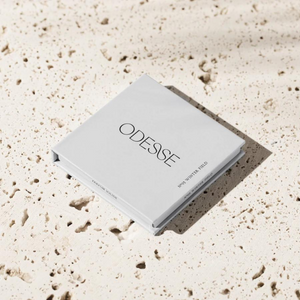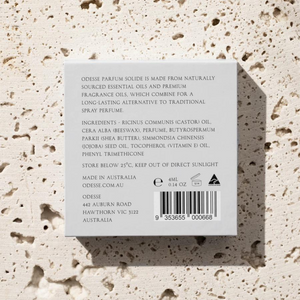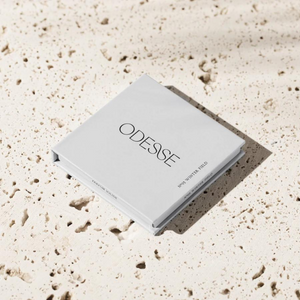 Odesse - Winter Field - Refill
Get this hypnotic, captivating, and delicious scent in a smaller and lighter case!
Blackcurrant, Pink Pepper, Clove

If she could, Winter Field would write love notes to herself on the bathroom mirror — in red lipstick. She's equal parts luxe and feminine, overflowing with notes of cinnamon, blackcurrant, pink pepper and vanilla. Powerful, but not overpowering. Floral, but not sweet. Try to keep your tongue to yourself.
Scent Notes:
Head Notes: Blackcurrant, Amber, Pink Pepper
Heart Notes: Cinnamon, Vanilla, Clove
Base Notes: Sandalwood, Eucalyptus, Resin
Ingredients:
Ricinus Communis (Castor) Oil, Cera Alba (Beeswax), Perfume, Butyrospermum Parkii (Shea Butter), Simmondsia Chinensis (Jojoba) seed oil, Tocopherol (Vitamin E) Oil, Phenyl Trimethicone
How to Apply:
Odesse is best applied with your fingertips, simply swipe and apply to your neck, wrists and behind your ears.  
FAQ's:
What's Parfum Solide?
Parfum Solide is wax-based perfume
What are they made from? 
Bees Wax, Castor Seed Oil, Shea Butter, Jojoba Oil, Vitamin E, Parfum Oil.
Do you test on animals?
Never.
How much do I apply? 
A little bit of Odesse goes a long way, so swipe responsibly. One swipe applied to the neck and wrists is enough to wrap you in heady notes of floral, earth, wood and spice. Two swipes is enough to get you into trouble.
How long does it last? 
As long as you keep her out of direct sunlight, Odesse perfumes will last for 12 months.