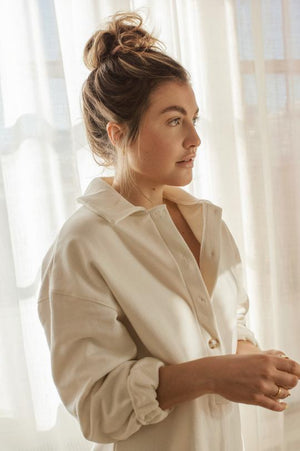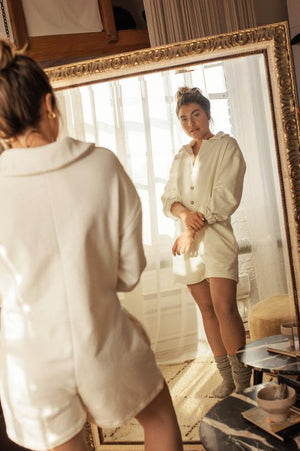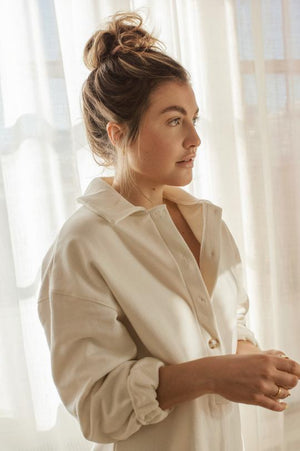 River Romper
Grab a book, a coffee/tea, throw on your slippers or reading socks (yes those are a thing) and cuddle into your fav blanket while wearing the River Romper. 
This is by far the cutest and coziest thing that was ever made! AND I will be sporting mine in the summer. You better believe it. With a long oversized denim jacket and my converse. OR an oversized boyfriend blazer with my Vans. Heck I might even wear this out right now. With a pair of tights and my Dr Martens. Hell YES! 
Cozy, stylish, and versatile. That's what we love here at LnF! 
Fits true to size. If you want a super cozy feel, size up! 
Made in Montreal with 100% organic cotton.